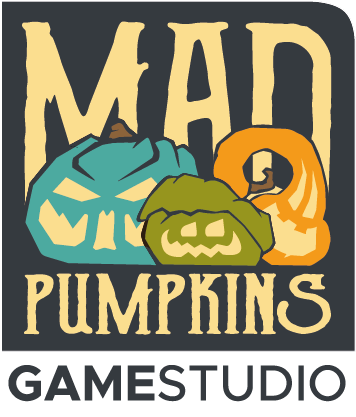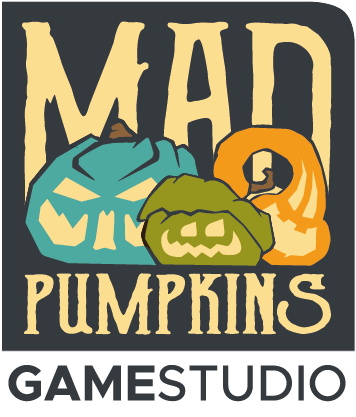 The independent studio MAD PUMPKINS (located in Montpellier and involved with the production of management and simulation games) was created thanks to the meeting between Arianna Lona, graphic designer and art director, Marie Legrand, game designer and developer, and Alexandre Gomes, videomaker and expert in the film industry. The adventure began in autumn 2018 and, like pumpkins, all ideas and projects realized by the studio are different in shape, color and characteristics. One of the main goals is the enhancement of the film heritage through videogame, whence the birth of Movierooms (a cinema-based business management game for PC and MacOS).
---
MAD PUMPKINS' TEAM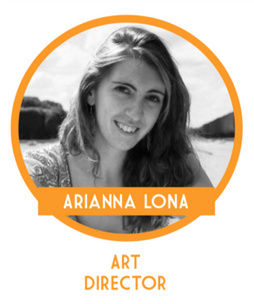 Graphic designer for 7 years, Italian but moved to France at the end of 2014, she worked as web designer in the marketing division of the society «Skill&You» and then as infographic and 2D artist for «Serious Factory» (game studio) in Paris. Since 2018 she is member of «Women In Games» both in France and Italy. Teacher of Project Management at Link Campus University (Rome). Actually she is President and co-founder of «MadPumpkins» where she actually works as Art Director and she manages also differents customers' projects. Lover of independent videogames and animation movies.
SKILLS: Illustrations, colorimetry, web design, Identity and Branding design, Print design, UX/UI design, Creative DTP, Gamification, concept art, 2D assets, agile methodology.
arianna.lona@madpumpkins.com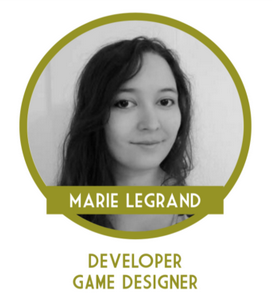 Game developer, General director, and co-founder of Mad Pumpkins, Marie also works for the French game studio NaturalPad. Programming teacher at ArtFX school in Montpellier, former president of Push Start, and active member of Women In Games, she is involved in various events throughout the years for the local game industry. Need a way to lift her spirit? A nice cup of black coffee and a good old 48 hours game jam.
SKILLS: C#, C++, Python, Unity Game Engine, Game Design, Gameplay Programming, 3C Programming, UI Programming, AI Programming, Agile methodology, Serious Gaming, Prototype Ninja
marie.legrand@madpumpkins.com
Video editor since 5 years, he works in freelance for a variety of companies and also made 5 short movies. He co-founded Mad Pumpkins to associate his passions for video games and his knowledge in video, cinema and communication.
SKILLS: Video captation, video editing, VFX, Communication strategies, script-writering, project management, History of cinema.
alexandre.gomes@madpumpkins.com