MAD PUMPKINS' TEAM
The independent studio MAD PUMPKINS (involved with the production of management and narrative games since 2019) was created thanks to the meeting between Arianna, graphic designer and art director, Marie, game designer and developer, and Alexandre, videomaker and our cinema specialist.
The adventure began in autumn and, like pumpkins, all ideas and projects realised by the studio are different in shape, colour and characteristics. One of the main goals is the enhancement of the film heritage as well as of all artists, developers, sound designers, and writers through videogame.
Since the end of 2021, thanks to the first fund and a GAMEHUB CINECITTÀ acceleration programme,
it is expanding in Italy. The team has grown with Daniele (game developer) and Lorenzo (3D artist).
---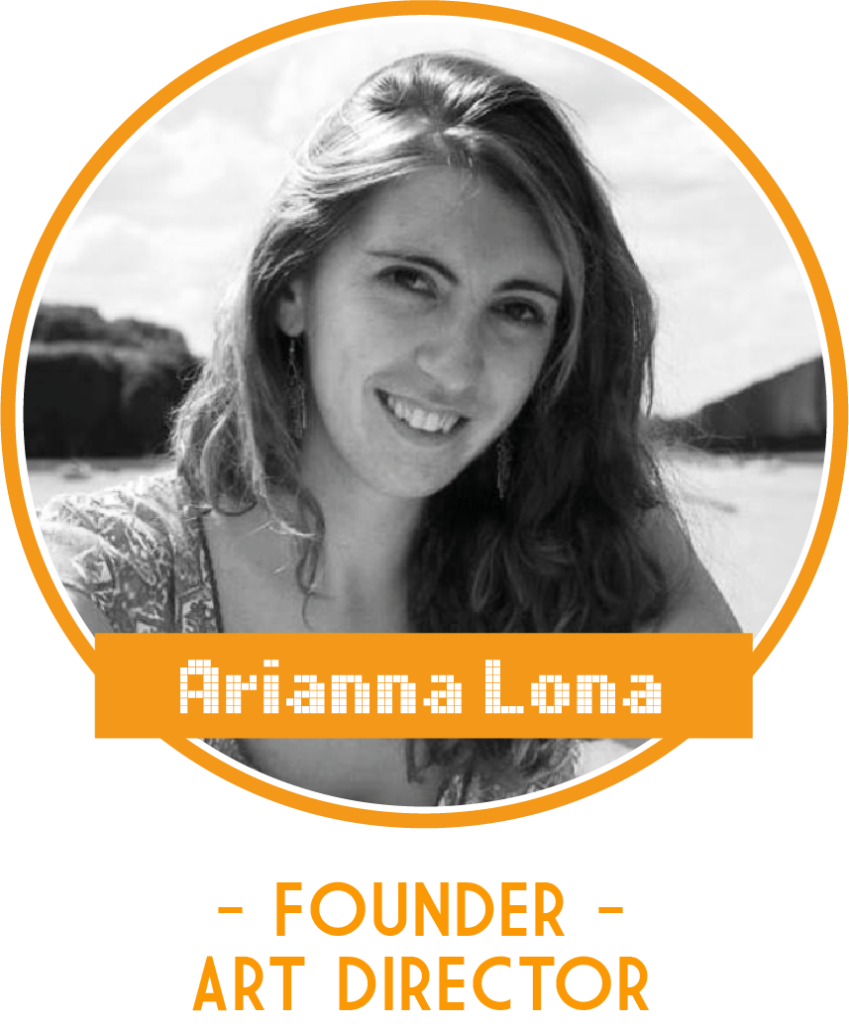 Graphic designer since 2012, Italian but moved to France at the end of 2014, she worked as web designer in the marketing division of the society «Skill&You» and then as infographic and 2D artist for «Serious Factory» (game studio) in Paris. Since 2018 she is member of «Women In Games» both in France and Italy. Teacher of Project Management at Link Campus University – Laurea Magistrale LM-59 (Rome). Actually she is President and co-founder of «MadPumpkins» where she actually works as Art Director and she manages also differents customers' projects. Lover of independent videogames and animation movies.
SKILLS: Illustrations, colorimetry, web design, Identity and Branding design, Print design, UX/UI design, Creative DTP, Gamification, concept art, 2D assets, agile methodology
arianna.lona@madpumpkins.com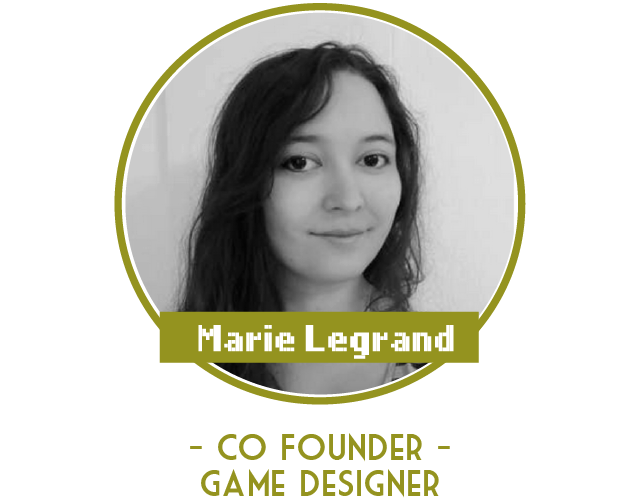 Game developer, Technical director, and co-founder of Mad Pumpkins, Marie also works as a Programming teacher at ArtFX school in Montpellier. Former president of Push Start, and active member of Women In Games, she is involved in various events throughout the years for the local game industry. Need a way to lift her spirit?
A nice cup of black coffee and a good old game jam.
SKILLS: C#, C++, Python, Unity Game Engine, Game Design, Gameplay Programming, 3C Programming, UI Programming, AI Programming, Agile methodology, Serious Gaming, Prototype Ninja
marie.legrand@madpumpkins.com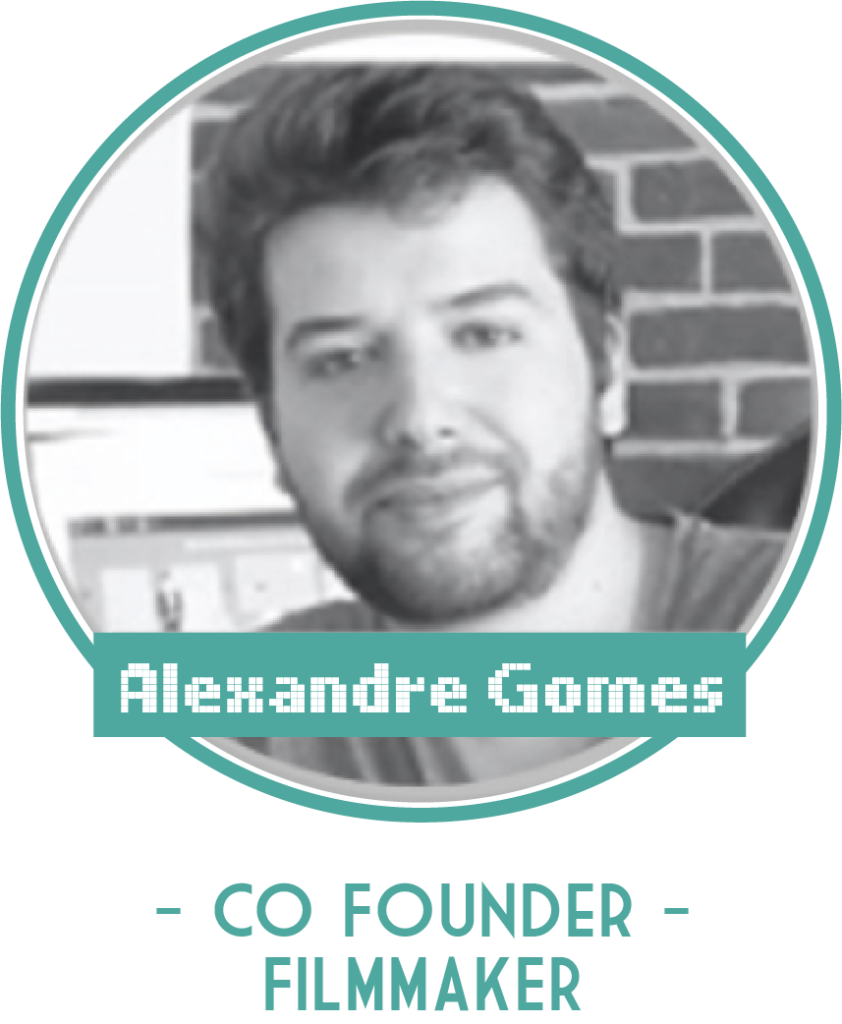 Video editor since 5 years, he works in freelance for a variety of companies and also made 5 short movies. He co-founded Mad Pumpkins to associate his passions for video games and his knowledge in video, cinema and communication.
SKILLS: Video captation, video editing, VFX, Communication strategies, script-writering, project management, History of cinema
alexandre.gomes@madpumpkins.com
Game Developer since 2004, he worked as "Main VR Developer" for Digital Mosaik in Trento: he brought innovation developing various gamification VR projects such as Medical, Museum, Interior Design applications. Then he worked as "Game Developer" for Gamera Interactive in Padua on Souls-like RPG called Alaloth. He worked as "Game VR Developer" for Another Reality, Milan, on a medical VR gamification project. He has been developing as "DarkTiger Developments" for many years and he is proud of "DvDrum: Ultimate Drum Simulator", the 4th version of an appreciated software released on Steam. He loves Global Game Jams, playing rock-metal music, living the nature, stay in tech and playing games.
SKILLS:
C#, GML, Unity Engine, GameMaker Studio Engine, VR Programming, Multiplayer Programming, AI Programming, UI Programming, Gameplay Programming, Prototyping, Game Design, Level Design, VFX, SFX, Animation, Materials and Lighting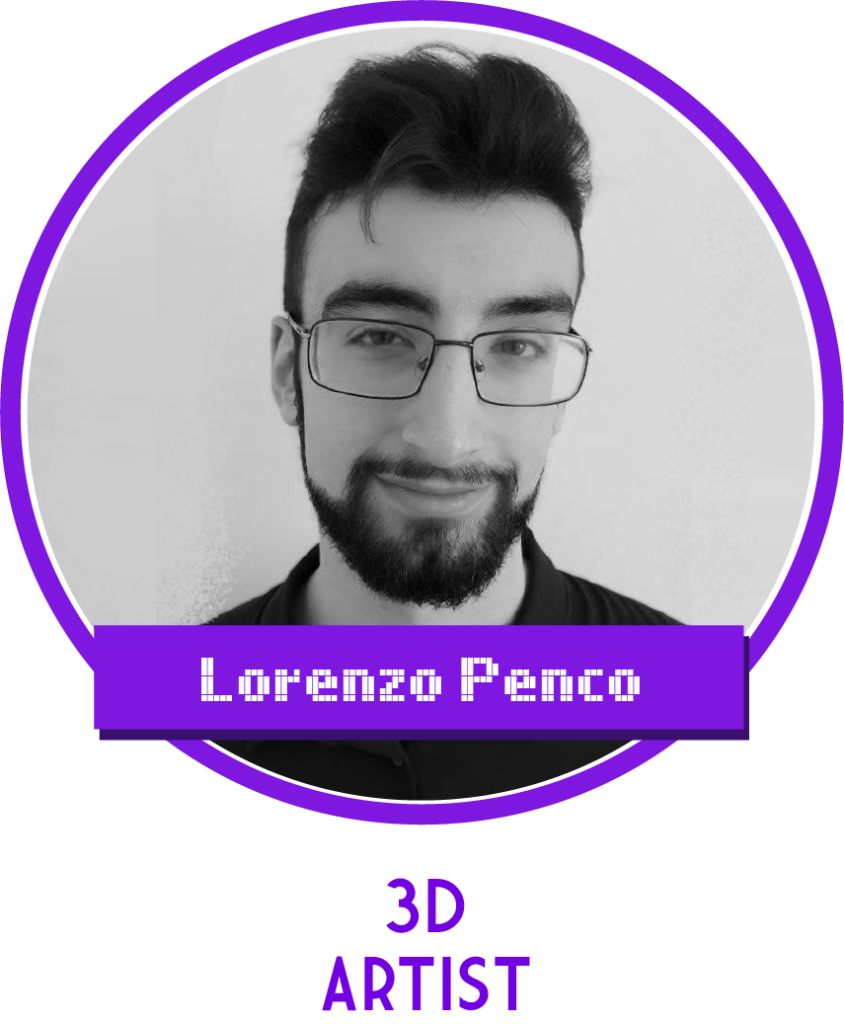 After obtaining a certificate in Real Time Graphics and then a certificate in 3D Animation, Lorenzo has been woking as a 3D Artist in several independent development teams since 2017. Since 2022 he is also a 3D Graphics teacher at TheSign Academy in Florence. Passionate since childhood about the video game world, he uses his graphic skills to produce assets and characters that satisfy his and the client's vision.
He joined Mad Pumpkins to bring vibrant new ideas to life and engage in new exciting challenges. Nothing gets him more focused in his work than a good hard rock song blaring and good coffee in hand.
SKILLS:
3D Modeling, 3D Sculpting, Photoscan Modeling, UV Setup, Retopology, Rigging, Skinning,
3D Animation, Texturing, Material Setup,
Lighting Setup, Rendering, Prototyping,
Unreal Engine, Unity Engine