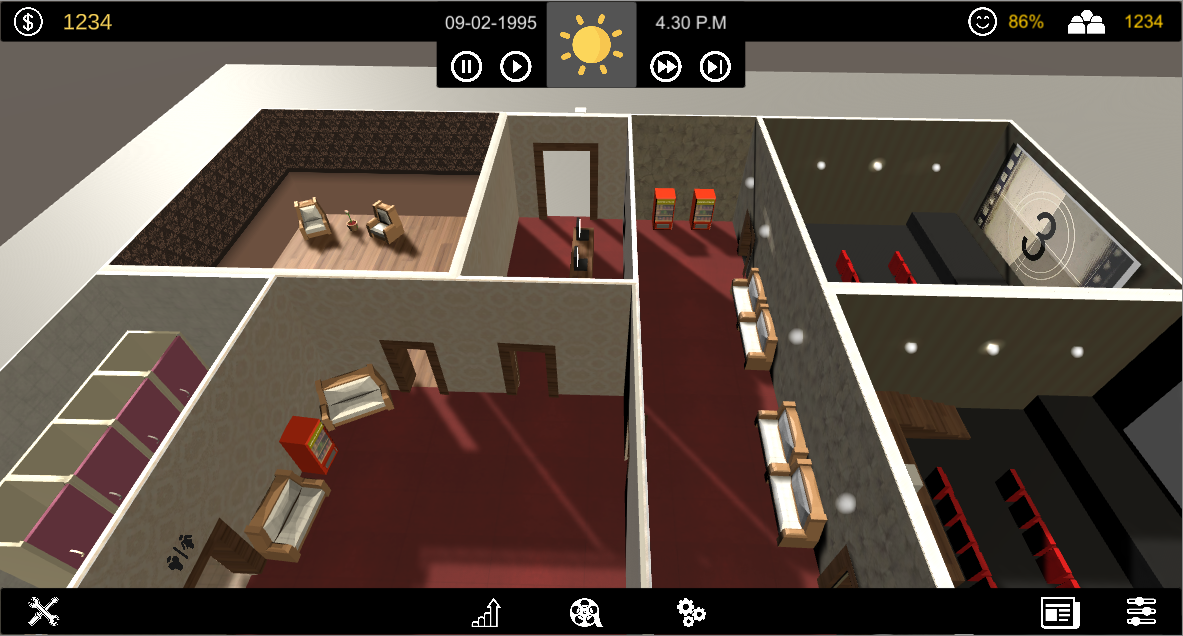 In the prototype version of Movierooms you will manage a predetermined cinema and the rooms available are the following:
1 reception hall: it is the entrance of your cinema, the place where customers arrive and pay the ticket;
2 projection rooms: they are the heart of your cinema, as they allow you to screen movies. Each projection room has a fixed number of seats and its own weekly programmation, decided by you;
1 restroom: the place where your employees can have a break and regain strength;
1 toilet: available to both customers and employees;
2 "walk-through" rooms: the hallway, for instance.
With these rooms at disposal, you'll have everything you need to run your own small (just at the beginning!) cinema.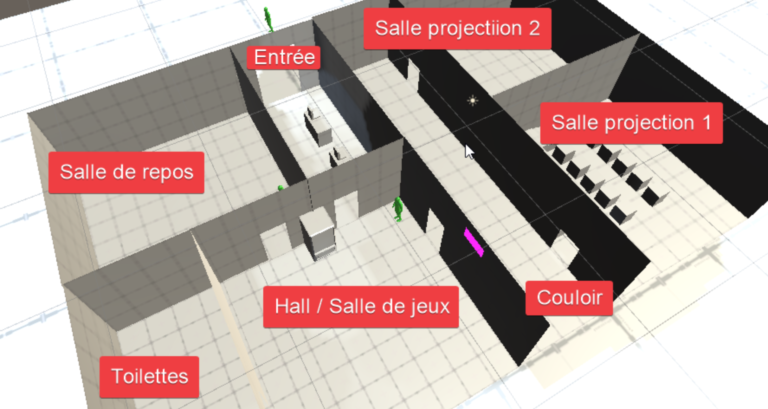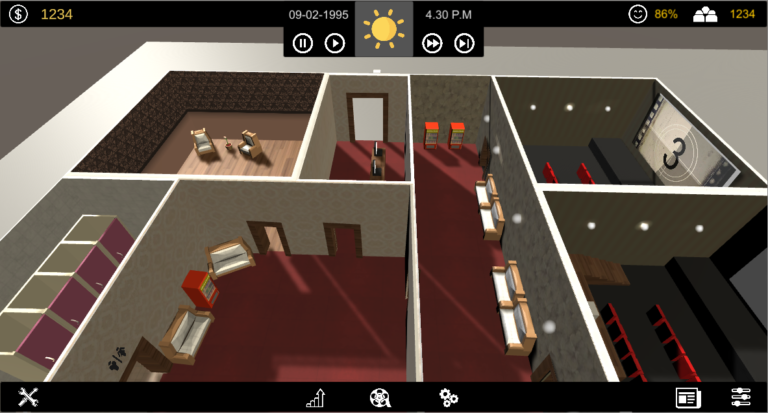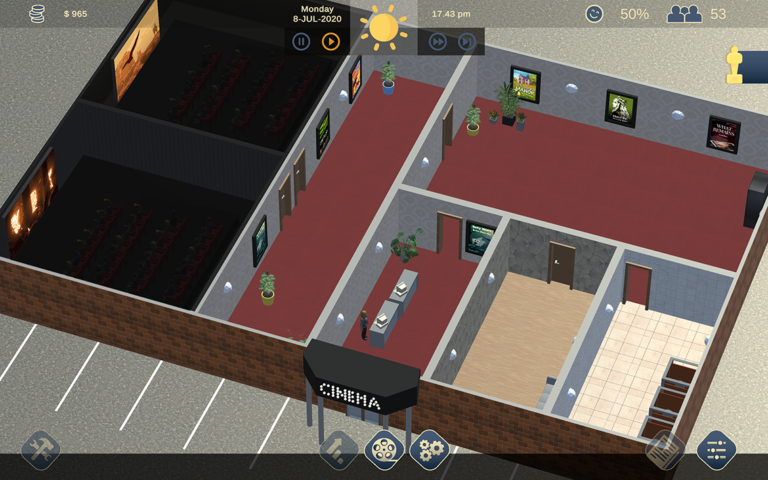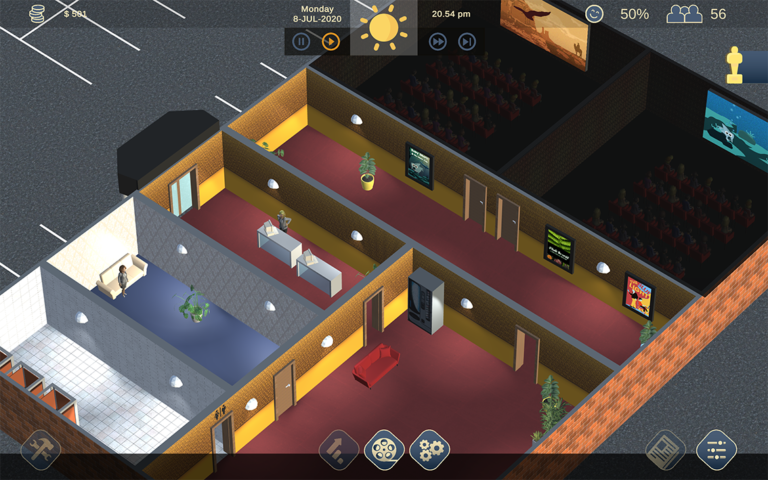 In the final version of Movierooms it will be possible, indeed, to add new rooms, modify the already existing ones (expanding or suppressing them) and choose furnishings and decorative style.
In few words, the cinema will be entirely customizable.

See you soon !
Mad Pumpkins Team