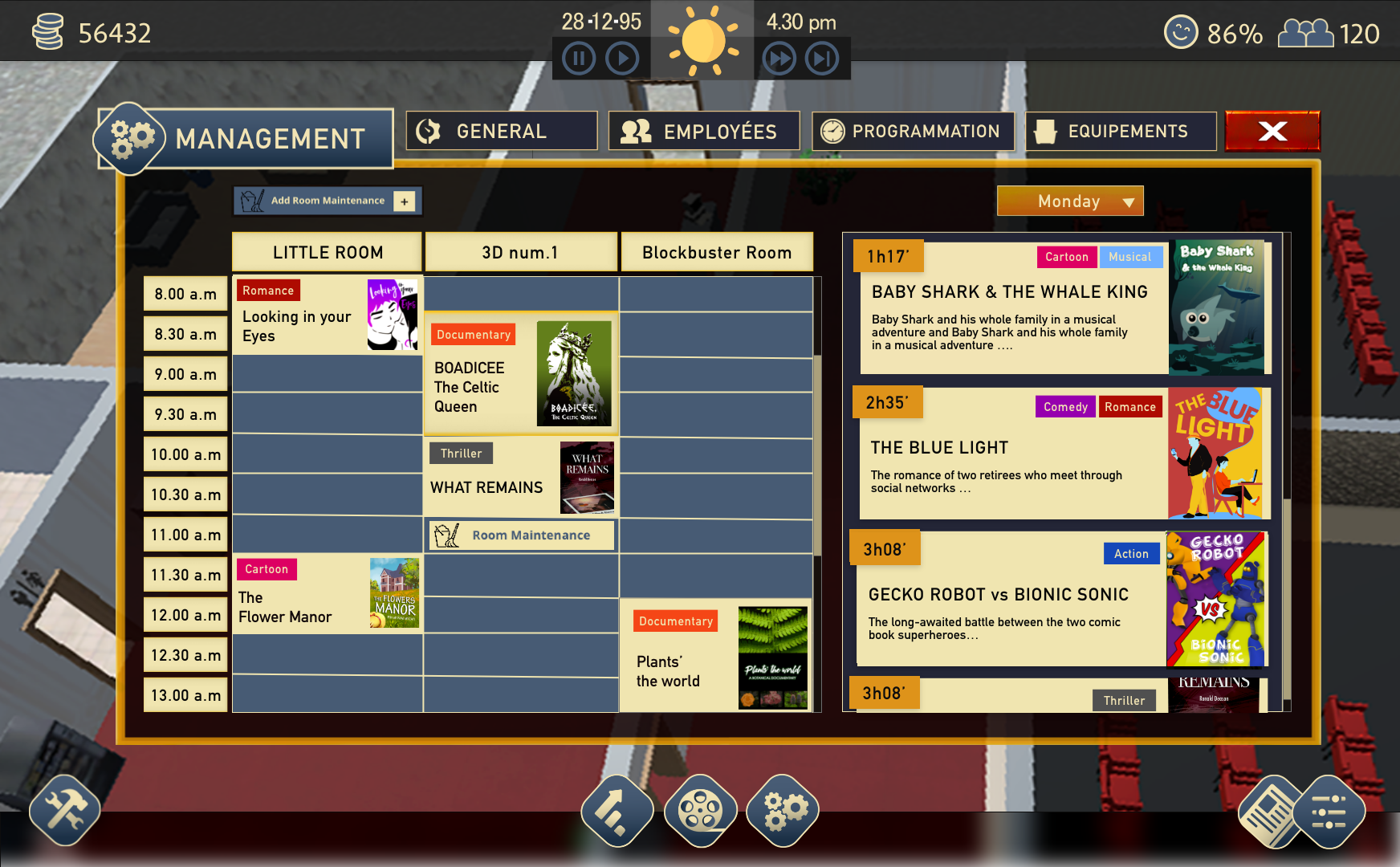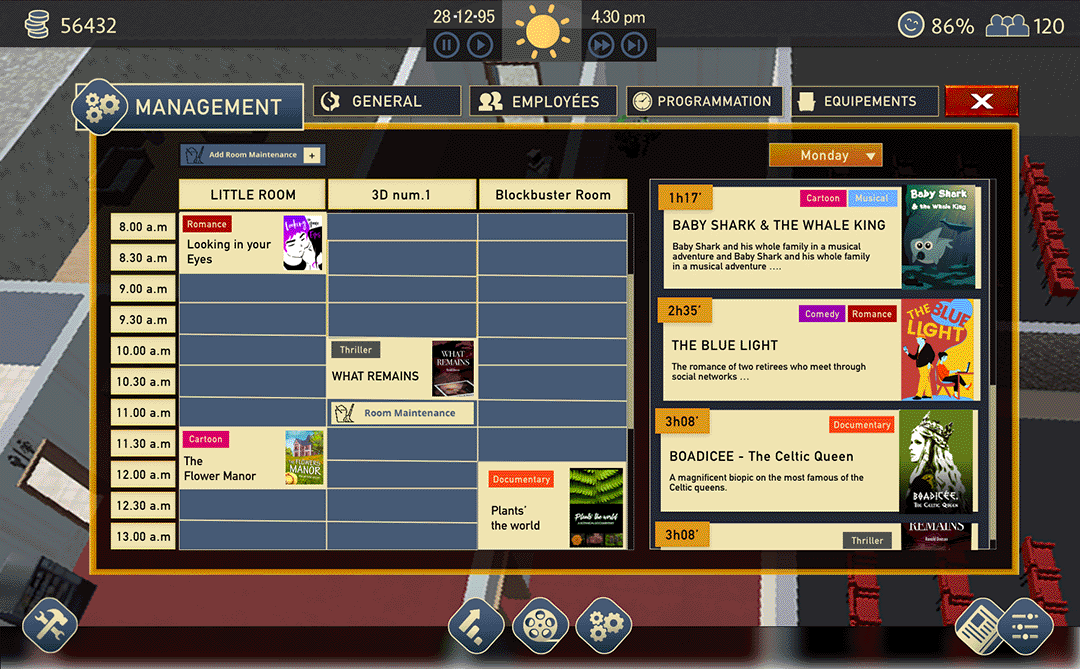 Hello everyone!
Today we are going to talk about what is at the heart of a cinema: film programming!

To program and screen films in your cinema, you have to own them. Today, it's rental that is more common. Cinemas rent copies of the films they show on a weekly basis. Buying is also possible but is often not interesting / too expensive for digital films. On the other hand, it used to be common practice in the past when films were on reels.
In the final version of Movierooms, you will have the choice of renting or buying the movies you want to show. But in the prototype, we will settle for a purchase option. So how does it work? Well, you will simply access the catalogue of films available for sale!

All you have to do is choose a film and buy it to add it to your collection, for an amount depending on its popularity. Then you have to program it in your theatres by defining your screenings. You can choose for which day to make your programming, if you want a unique programming for the week or a specific one for each day.
Once your programming is done, clients will come to see your films (by arriving a little before the start time).

See you soon,
Mad Pumpkins Team